I found this post about
dogs in the office
in one of our favorite Pinoy pet blogs tonight.
Gail
made me recall those doggone days when I would bring dogs to work in Ortigas Center. I was able to sneak a total of five canines on separate occasions. One slept on my lap while our company President was giving a pep talk.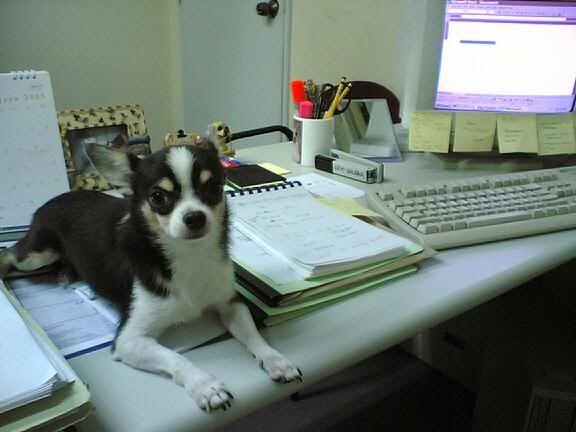 This little chi pretending to be a yuppy-
young professonal puppy
- belongs to my old friend Vic whose dogs I used to babysit way back my single days when I was living all by myself.
Hitler: " If I only have a pair of opposable paws, I'd be glad to help you type your pleadings."
"You sat on these files for weeks. Let me help you now."